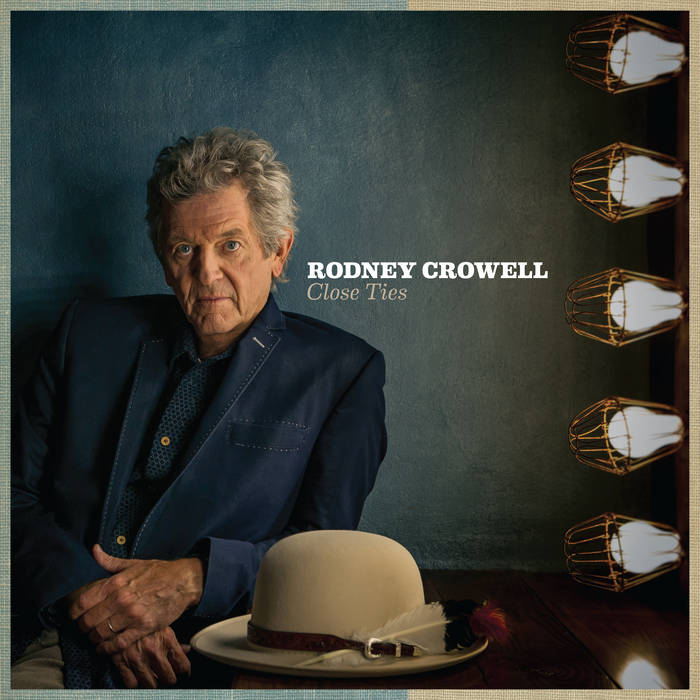 Steve Earle's Hardcore Troubadour Radio recently aired a show from Outlaw Country Cruise 3 featuring a session with Rodney Crowell. I am new to Rodney Crowell's music and enjoy any chance to hear him play live.
One of the songs Crowell played, I Don't Care Anymore, is from his latest album Close Ties. What to say about this song? Mainly, it causes one to stop and listen in a way that hasn't come along in awhile. It seems honest but without dull recitation of mundane self discovery. It's also specific to the singer, yet identifiable by the listener. Quickly, I wanted to listen to the whole album and hear what else Rodney has in mind.
During the show Steve and Rodney spoke of Susanna Clark and a quote they attributed to her caught my attention. She said, "songs aren't finished until you play them for an audience". This is so true! Several times when I've played a 'finished' song for the first time – there have been discoveries.
Perhaps it's the tension in live performance and a live audience that bring out previously unrecognized and unforeseen strengths or weaknesses. Though, I'm the type of person that lives for the end result rather than the process. So performing a song is much more rewarding to me than the pleasure of writing a song.
If you don't have the chance to hear Steve Earle's broadcast, Texas Monthly has a nice interview and segment on I Don't Care Anymore – Rodney Crowell on Growing up in Houston, His Rise in Nashville, and Writing Honest Songs.
– More Info –
Artist / Musician / Band: Rodney Crowell
Song: I Don't Care Anymore
Album: Close Ties
Genre: Country, Americana, Singer Songwriter
From: Crosby, Texas
Website: www.rodneycrowell.com
Next Texas performance: Third Coast Music Festival